Milestone at FUJI EUROPE CORPORATION: Change of Managing Director after 30 years of service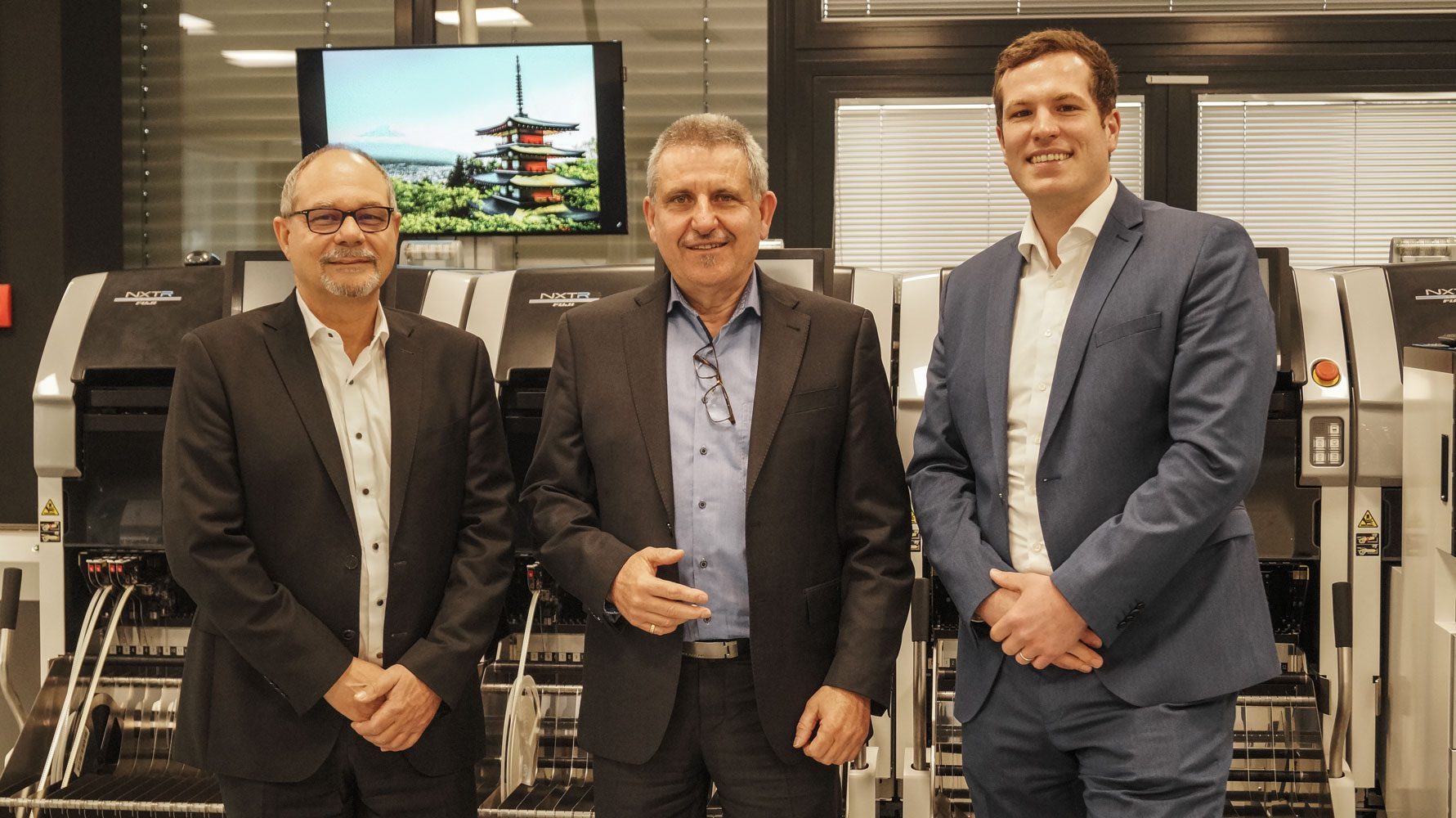 Kelsterbach, March 18th, 2022 – Klaus Gross, Managing Director of FUJI EUROPE CORPORATION, is taking his well-deserved retirement on March 31 and will leave the company after 30 years. On April 1, Mr. Stefan Janssen, until now Ass. Managing Director, will succeed him. The long-term corporate goals, first and foremost "Total Customer Satisfaction" – highest customer satisfaction and service – as well as healthy growth and reliability will remain in focus.
30 years ago, Klaus Gross changed from the customer side, then Motorola, to the supplier side in the still freshly founded subsidiary of FUJI. Since then, he has accompanied and guided the company in various positions up to the present day.
Great gratitude
"I would like to take this opportunity to sincerely thank our customers for their loyalty, faithfulness and extraordinary good cooperation over all these years. Furthermore, I would like to thank our partner companies who have supported us in our success over many years. I would also like to express my warmest thanks to my employees and colleagues. Their hard work and motivation have brought us to where we are today. Just as important is and was the global team spirit with the different cultures in Japan and all other FUJI subsidiaries worldwide. It is a tightly woven network, indeed you could say a multicultural family with a very large feel-good factor and very pleasant and effective communication," explains Klaus Gross.
Ideal management position
FUJI stands for mastering customer requirements with technically revolutionary solutions, leading quality and outstanding service. "Against this background, Stefan Janssen is the ideal person to lead FUJI EUROPE," explains Gross. "His many years of experience in international key accounts for automotive customers, as well as being the second man on the management board, will resolutely help us to successfully pursue our strategic goals in the long term," says Klaus Gross.
Generation change
In place of the Ass. Managing Director is Mr. Jonas Ernst, who has already been with FUJI EUROPE CORPORATION GmbH since 2012 – recently as Export Sales Manager. "With the choice for Jonas Ernst, we will make a generational change, which will certainly blow a fresh wind into our structures, and will also position FUJI securely for the future," says Klaus Gross.
Farewell to life's work
After more than a Quarter Century, Mr. Gross' farewell is not only a milestone for FUJI, but also for Gross himself. "The company has been an important part of my life," he says, looking back on the last few years. "Letting go now is not easy. And yet I'm also looking forward to the new stage in my life, where many other things are waiting for me." Gross will leave FUJI on March 31, 2022.
/wp-content/uploads/2022/03/Geschaeftsfuehrerwechsel_S_Janssen_K_Gross_J_Ernst.jpg
1000
1500
Winter_Agentur
/wp-content/uploads/2020/11/FJS2_SE_C2_RGB_V2.svg
Winter_Agentur
2022-03-24 16:18:37
2022-04-08 11:23:14
Milestone at FUJI EUROPE CORPORATION: Change of Managing Director after 30 years of service