30 years of FUJI EUROPE CORPORATION: Klaus Gross, a man of the first hour, gives insights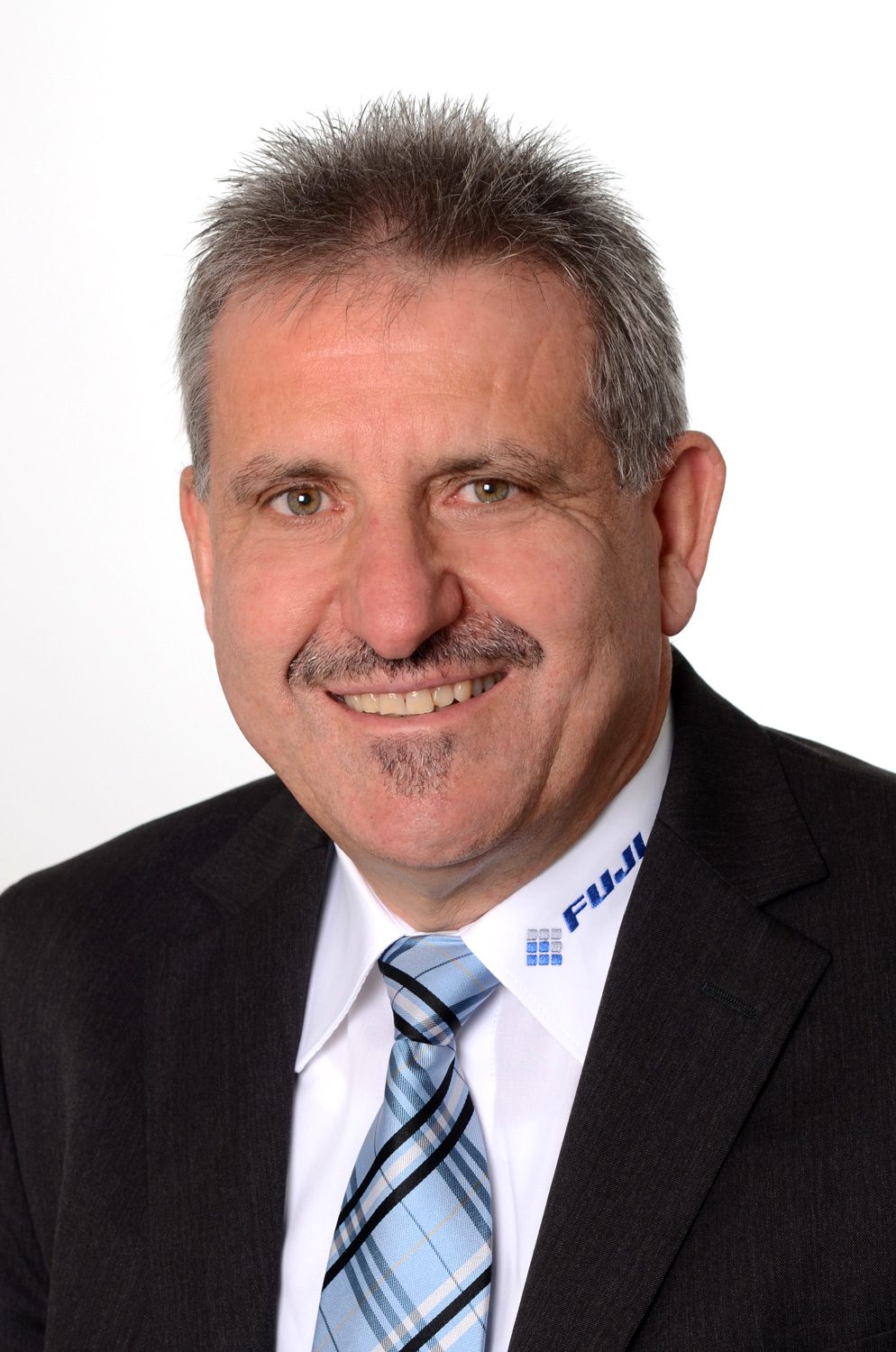 From 8 employees in 1992 to the Group in 2021: Managing Director helped shape the company for electronic placement machines from the very beginning.
Kelsterbach, November 15, 2021 – FUJI EUROPE CORPORATION GmbH (www.fuji-euro.de), specialist for electronic placement machines, celebrates its 30th anniversary at "productronica 2021". Klaus Gross has been with the company since 1992. At that time still a sales engineer, today Managing Director of FUJI EUROPE CORPORATION GmbH. The expert provides insights and spans the arc from then to now. The company started with 8 employees. The small team and a company without a fixed organizational structure grew into a globally active supplier of electronic pick-and-place machines. Sales and workforce have increased more than 10 times to now.
"For the first 20 years, FUJI EUROPE CORPORATION GmbH was under Japanese management and embraced the Japanese work culture, which is based on values like intensity and fairness, among others. For the last 10 years, we have been operating under German management, but we still work closely with the team from Japan. I really appreciate the intercultural cooperation," explains Klaus Gross, Managing Director of FUJI EUROPE CORPORATION GmbH.
Klaus Gross began his career at FUJI EUROPE CORPORATION GmbH as a sales engineer for the North Germany sales region and is now Managing Director. He has helped shape and design technology developments from the very beginning. "My roots are in technology, which has always fascinated me – even now as Managing Director. In our industry, you're always working on the pulse of time. This requires constant adaptation to current market needs and technological developments. This is how we have been able to grow stably and continuously," explains the expert.
Business was based more on trust – today more structure and digitization
The company practices flat hierarchies, then as now. The organizational structure has evolved over the years into clear processes. What were once short communication channels have become fast and effective communication, which has become even more digitally determined since the Corona pandemic.
Klaus Gross takes a look back at the time without the Internet, email, smartphones and navigation systems: "In the daily work routine of that time, the cycle rate was considerably lower than in a working environment permeated by digitization, as we find it today. Certainly, digitization has great advantages and also brings efficiency gains, etc., but in the analog age it was more communicative in part because a different form of exchange was required." The expert continues, "Overall, business back then was based more on trust and was more humane in the sense that there was no need for long contracts, contractual penalties, NDA's and calculations that had to be coherent after the third decimal. In comparison, the returns were higher."
Today, FUJI EUROPE CORPORATION covers all areas of modern production – from highly flexible placement systems in high-mix to complete placement lines in high-volume. On the occasion of its 30th anniversary, the company will be presenting solutions for autonomous and flexible production at this year's "productronica" (in Hall A3 at Stand 317). These are specifically designed to meet the requirements in terms of automation, digitalization and flexibilization of processes in favor of the smart factory.
/wp-content/uploads/2021/11/Gross-K_16zu9.jpg
1000
1500
Winter_Agentur
/wp-content/uploads/2020/11/FJS2_SE_C2_RGB_V2.svg
Winter_Agentur
2021-11-15 11:36:59
2021-11-15 11:37:28
30 years of FUJI EUROPE CORPORATION: Klaus Gross, a man of the first hour, gives insights